A New Look! A Giveaway! A Typewriter!
I've been a very busy blogger this week. I've updated the look of the blog and on Tuesday afternoon I met with my good friend and photographer
Maris Ehlers
for a fun head shot session. I didn't want anything too business-like, so she asked me to bring a stack of books and my primary writing tool - a laptop affectionately known as T.B. Player (a nod to
That Thing You Do!
).
Here is the result:
That stack of books? A few books I love from my childhood:
They Loved to Laugh by Kathryn Worth
Sister of the Bride & The Luckiest Girl by Beverly Cleary
Betsy-Tacy & Heaven to Betsy (my fave!) by Maud Hart Lovelace
Meg & The Disappearing Diamonds by Holly Beth Walker
Anne of Green Gables by L.M. Montgomery
What? You don't know about the Meg books by Holly Beth Walker? Check back another time and I will tell you how much I LOVE these books.
In addition to a new look, this week I gained my 100th follower. First, let me tell you how grateful I am to all of you, my readers. I'm honored that you take time out of your day to stop by, to talk about books, to encourage me, to share your experiences and opinions. Many of you I know In Real Life, most of you I don't. I've connected with so many Kindred Spirits here and on your blogs and you've inspired me in many ways. Thank you.
And now, as promised (several weeks ago) - my 100th Follower Giveaway!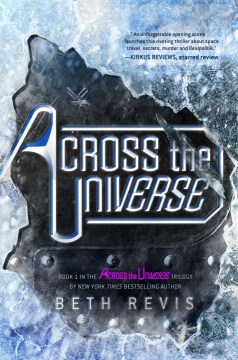 In celebration of 100+ followers, I'm giving away a copy of ACROSS THE UNIVERSE by Beth Revis (paperback).
But wait, there's more!
There's also a SIGNED copy of A MILLION SUNS by Beth Revis (hardcover). One lucky winner will get
BOTH!
The Rules:
Entries will be accepted through 11:59 pm CST on Friday, July 6th.
Open internationally.
There are many ways to increase your chances below.
Your name will be entered at least once and additional times based on your responses.
One winner will be selected by random drawing.
Just complete this form to enter.
No need to tally your entries - I can do that! Thanks for entering!
And, because it's been a while, here's a fun photo of an old typewriter:
Have a wonderful weekend and good luck!