What's Up Wednesday: Winner Part Two Edition
What's Up Wednesday hails from the blogs of
Jaime Morrow
and
Erin Funk
. Join the fun on your own blog and then go to Jaime's to add your link - it's a great way to share what's going on in your life and get to know other bloggers!
Here's what's up:
First, I'd like to announce the winner of the
First30 Critique
for my freelance editing anniversary! Congratulations to Jennie Booth, who writes contemporary YA set in the Midwest with lots of kissing (I hear). I've read her query and synopsis and I think I'm going to like this a lot!
There are a few days left to take advantage of my anniversary specials - check out the details
HERE
and book by May 15 for May and June editing dates.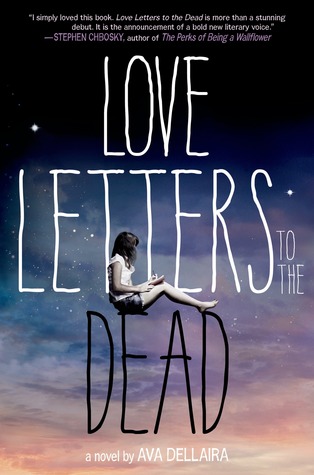 WHAT I'M READING
I'm currently reading a fantastic manuscript (lush setting, fascinating characters, gorgeous prose) and also
LOVE LETTERS TO THE DEAD
, which is one of those books that you know you're going to love on page one. It's a book of my heart. I'm savoring it.
WHAT I'M WRITING
It's been a busy couple of weeks so I haven't done as much work on KEYS revisions as I would have liked. But I'm getting back into it and trying to figure out some timeline options. Still love it!
WHAT ELSE I'VE BEEN UP TO
Well, I'm happy to report that SPRING has finally, truly arrived. Saturday was Free Comic Book Day so we took the kids to Half Price Books for some treasure hunting. There were so many great YA hardcovers but I only purchased one, a copy of my favorite read of 2013, THE BOOK OF BROKEN HEARTS by Sarah Ockler (which I'd borrowed from the library and am happy to now have in my collection).
On Sunday, the kids and I met up with my best friend from college/maid of honor and her son. She lives about an hour from us on the other side of the Cities, so we met up at a park at the half-way point. It was a gorgeous day and the kids had a ton of fun in the play area while Linda and I caught up. I can't believe we hadn't seen each other for three years!
The park was one in the
Three Rivers Park District
, which has 23 different parks (one of which is about a mile from my house). We decided that we're going to try to visit all 23 of them during the remainder of 2014. Hiking, programs, farmyards, lakes and rivers, canoeing, playgrounds - they've got it all and we're super excited! And after each visit, we're going to stop for ice cream. Doesn't get much better than that!
I've also been watching a lot of hockey, as the Minnesota Wild made it to the playoffs. #GoWild
What's up with you?